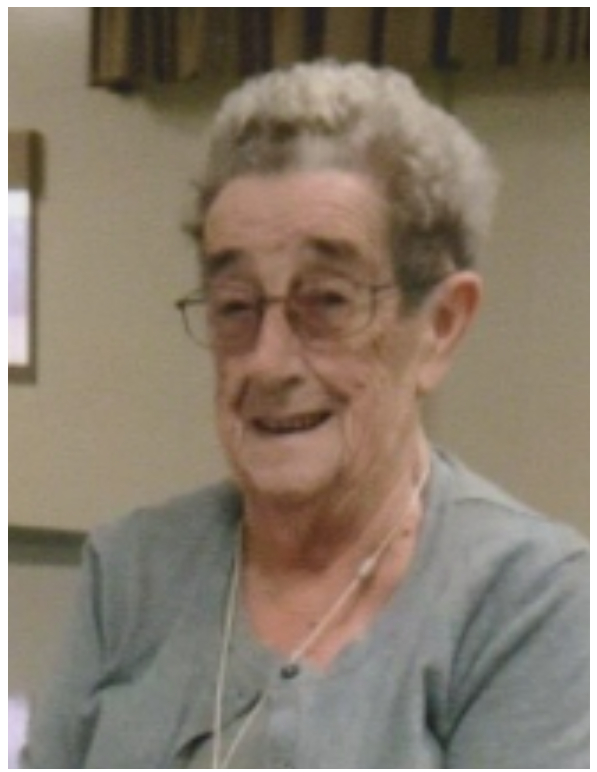 January 24, 1925
-
November 12, 2021
Mrs. Hilda I. (Poper) Monn, 96 of Mont Alto, PA, passed away Friday, November 12, 2021 in her home surrounded by her loving family.
Born January 24, 1925 in Mont Alto, she was the daughter of the late Eva Viola Nunemaker.
She and her husband, the late Mr. Woodrow W. "Pap" Monn, were married November 1, 1941. They were married for over 60 years when Mr. Monn passed away March 9, 2002.
Mrs. Monn was employed by several local factories including Mont Alto Shirt Factory, Waynesboro Sportswear, Waynesboro Manufacturing, Virginia Faye, Austin Hill and Connie's Sportwear. She retired in 1987.
She was a member of Mont Alto United Methodist Church, life member of Mont Alto Fire Hall Ladies Auxiliary, serving as President for 49 years and as Vice President for 11, Joe Stickell American Legion Post # 15 Ladies Auxiliary, Mont Alto Senior Center and National AARP.
Mrs. Monn will be remembered for her love of playing BINGO, Phase 10 Cards, watching games shows and doing word search puzzles.