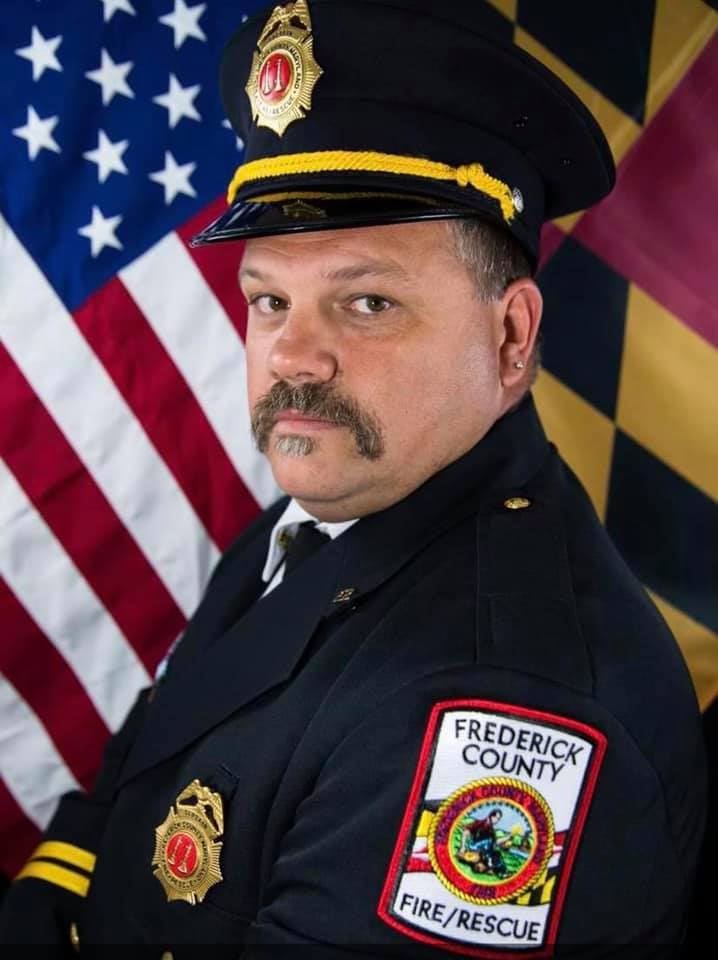 Josh D. Laird
April 24, 1975 - August 11, 2021
Joshua D. Laird, 46, of Fairfield, died Wednesday Aug. 11, 2021 at the MedStar Hospital in Washington, DC as a result of injuries sustained while fighting a fire for Frederick County Fire and Rescue.
Josh was born April 24, 1975 in Tyrone, the son of Waneta (Bakner) Kipe and his step-father Chuck Kipe, of Little Cove, Pa., and Larry Laird. He was the loving husband of Sara M. (Murphy) Laird of Fairfield, Pa. to whom he was married for 20 years.
Battalion Chief Laird was a 21-year veteran of Frederick County Fire and Rescue Services, where he was stationed at Green Valley Fire Station 25. He was also a certified Car-Seat Technician Instructor, was an active member of the Division's Covid-19 Incident Management Team and was formerly a Division Safety Officer and Paramedic. At the time of his death, he was serving on the new Station 25 plan and design team. Throughout his 21-year career he received numerous accolades and commendations for exemplary service including the Silver Metal of Bravery. He was a member of the Fairfield Volunteer Fire Company, served on the Fairfield Area School Board for four years and was active in the Adams County Democratic Committee. He was a proud member of the AF and AM Acacia Lodge No.586.