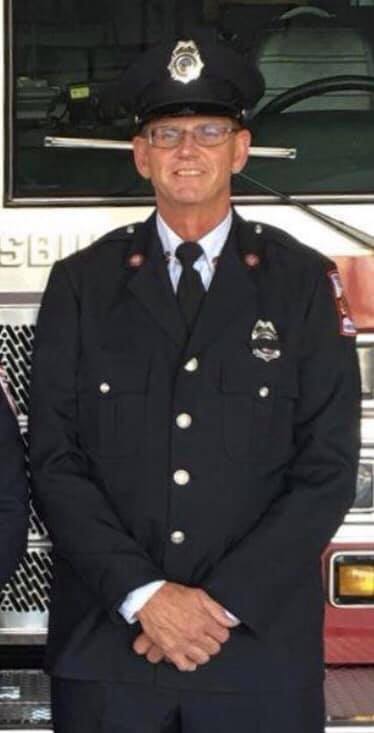 Drue G. Jones
March 30, 1959 - June 4, 2019
Drue Gordon Jones, 60, of Dickerson, MD, passed away unexpectedly at his home, June 4, 2019.
Born March 30, 1959 in Waynesboro, PA, he was the son of the late Max I and Edith Grace "Peg" (Nunemaker) Jones. In addition to his parents, he was preceded in death by his siblings: Lorie Ann Jones, Maxine Marie Jones, and Max I. Jones, Jr.
Drue graduated from Waynesboro Area Senior High School with the class of 1978. He was a life member of Mont Alto Volunteer Fire Company and a member of the Vigilant Hose Company (Emmitsburg). He attended Frederick Christian Fellowship Church.
First and foremost, he was a proud grandfather, "Pap Pap," who was eagerly looking forward to moving to Waynesboro so that he could spend more time with his granddaughters, Morgan, 8 and Maci, 3. Drue included them in his passions of hunting, fishing and boating whenever he could. He was a Penn State fan, as well as the Chicago Bears and a proud Kansas City Royals fan which he excitedly watched as they won the 2015 World Series.
Drue worked as a machinist at Frick Company and was a volunteer firefighter for decades. His love and devotion to his community inspired him, to switch careers and he became a professional firefighter at the age of 46. He served as a member of Frederick County Division of Fire and Rescue for 14 years, the past several of those years he was assigned to Emmitsburg.