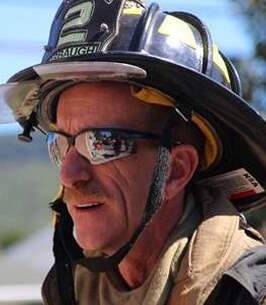 Keith Carbaugh

November 13, 1964 - November 2, 2018

Keith A. Carbaugh, 53, of Waynesboro, PA passed away unexpectedly Friday, November 2, 2018 at his home. Born November 13, 1964 in Chambersburg, he was a son of Paul H. Carbaugh and the late Wilma J. Lehman Martin. Keith was a 1982 graduate of the Chambersburg Area Senior High School and served honorably in the US Army. He owned and operated K-Dawg Services in Waynesboro and was employed as General Manager at Zody's Moving and Storage. Keith was an active firefighter and driver with the Waynesboro Fire Department for many years and was active volunteering his time with the the Mont Alto Fire Company, especially the annual toy drive. He was a member of the Owls Club and the Fraternal Order of Eagles, both in Waynesboro; the Chambersburg Club; the 29 Football Club; and the Franklin County Community Animal Response Team. An animal lover and advocate, Keith volunteered with countless animal rescue groups where he drove rescued animals up and down the east coast. He had a heart of gold and was a friend to all. A quiet man, Keith will lovingly be remembered for his smile, which would light up a room.
He is survived by his father and step-mother, Paul H. and Karen Carbaugh of Warfordsburg; four siblings, Dena J. Strait and husband Nick of Shippensburg, Troy L. Carbaugh and wife Donna, Heidi J. Green and husband Dustin, and Denise J. Martin, all of Chambersburg; his maternal grandfather Richard Lehman of Orrstown; and numerous nieces and nephews. In addition to his mother, Wilma, he was preceded in death by his step-father, Larry L. Martin; two sisters, Darla J. Martin and Kandi S. Carbaugh; his paternal grandparents Howard and Lovetta Carbaugh; his maternal grandmother Betty Lehman; and his maternal step-grandmother Sarah J. Martin.